Primping 101
The Comic Series
Our author, Jasmine Jones, writes the motivational content of each graphic novel. The topics are chosen based on issues the target population may face to provide inspiring lessons in an entertaining format. Our talented illustrator, Rachel Price, produces captivating images that allow the audience to envision themselves in the plot. The story line focuses on the main character, #Primpgirl. The #PRIMPING101 series are also customized for specific age ranges within our target market (ages 6-8, 9-11, 12-14).
Primpgirl
The new super heroine on the scene is a 15 year old girl destined by God to save her home planet, "Yakuti", and all the girls of the world. Her light leads the way in each adventure as she shows other girls and women how to be confident and use their gifts to help others. Born from a shooting star she has a few special powers of her own. With power comes responsibility as she learns how to help each character she comes across. You don't wanna miss this #BlackGirlMagic ! Click here to get the comic preview NOW!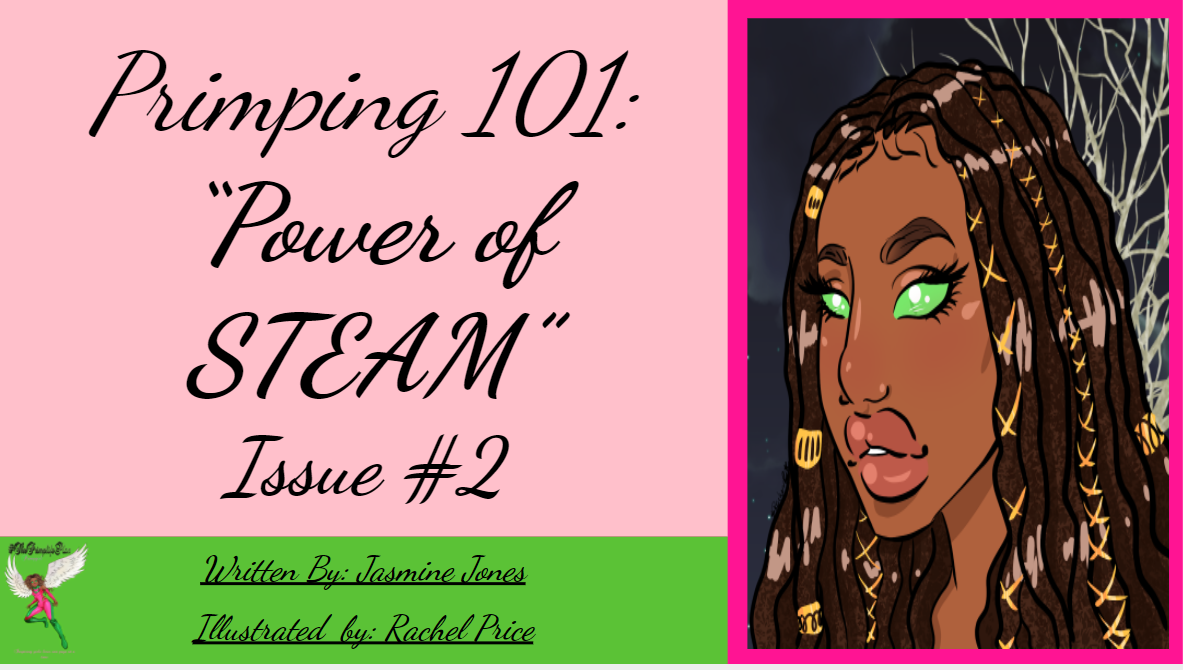 Primping 101: The power of s.t.e.a.m. Issue #2
In this adventure, Primpgirl is encouraging young girls to explore their talents and gifts within SCIENCE, TECHNOLOGY, ENGINEERING, the ARTS, and of course MATH! Primpgirl goes on to teach them about the different ways you can use your intelligence and some of the great women that came before us that made history in STE(A)M fields. Click here to get your copy!