Curriculum Guide
We show you how to use our comic series, #Primping101, for instruction with the PRIMPING 101 Curriculum Guide. This curriculum is packed with lesson plans and step by step instructions on how to engage the target population using the comic book in order to learn the designated lesson (lessons range from self esteem, STEM, style, friendship, love, etc.) and measure the students progress.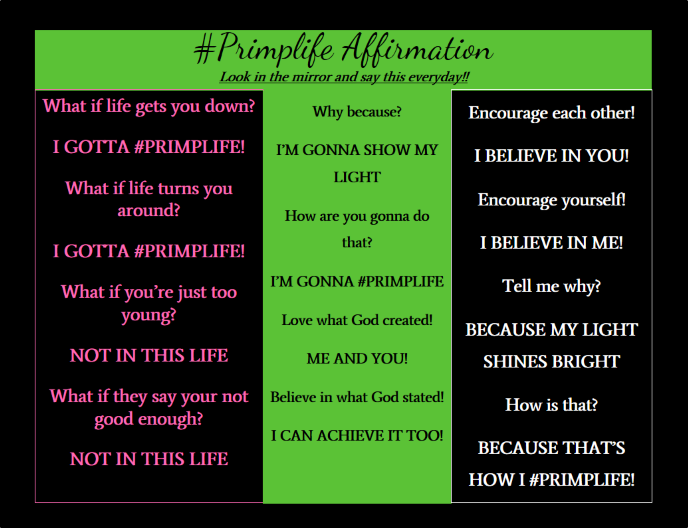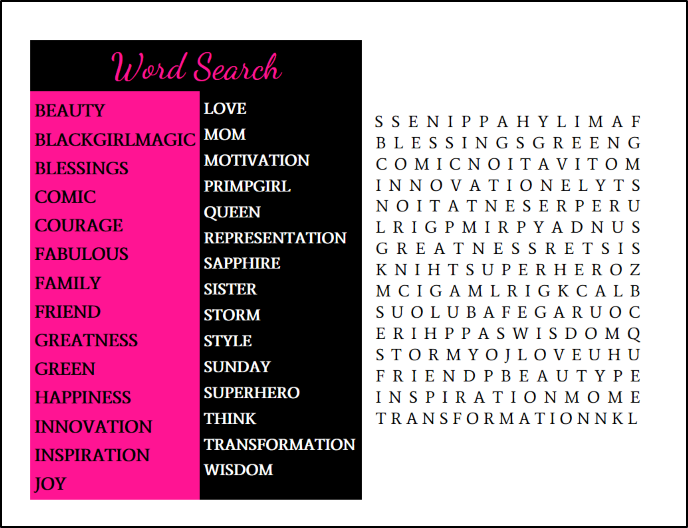 instilled lessons
The curriculum guide breaks down each lesson portrayed in the comic adventure. It does so in a way that includes an icebreaker, activity, discussion questions, and how each topic relates back to the comic and everyday life. Click here to get the "Primping 101: Activity Book" for lessons plans based on our first issue comic.
Each workshop begins with a series of icebreakers to get the kids acquainted and ends with the #PrimpItCircle, where everyone shares what they learned! At the end of each workshop there is an opportunity to purchase a comic book, activity book, t-shirts, and more if not given at the beginning.
Each workshop begins with a positive affirmation. The girls will track their progress through the development of several character and skill building activities. At the end of the program they will see how far they have progressed via their digital commitment cards!